Toyota Urban Cruiser Icon Launching In Indonesian, The wait is over because the most anticipated SUV from Toyota will be launched in the global market. However, it will debut in the Indonesian market first and later in the ASEAN market. However, it is not hidden that in the current phase, Toyota has made its presence amazing in the SUV segments and now the company is aiming to boost its market, the brand is likely to launch the all-new Urban Cruiser Icon SUV for international markets. However, the launch will only take place in Indonesia and the rest of the nations would get it after the Indonesian launch.
So, the Toyota Urban Cruiser 'Icon' aka Yaris is more likely to give tough competition to the other cars from the same segments, it is being talked that it will give neck-to-neck competition to Hyundai Creta. However, in terms of features, the car perhaps be different but looking at the pictures of the car, saying this won't be bad, that the design is almost similar to Maruti's Brezza, Grand Vitara, and so on. Also, people are saying that Toyota is perhaps looking ahead to discontinuing the Urban Cruiser therefore they are launching the new ICON SUV, but officially it is yet to be announced.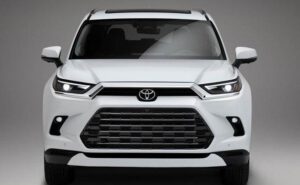 Toyota Urban Cruiser Icon Launched
Well, so far only one thing got confirmed, the car is making its debut in the Indonesian market on the upcoming 15th of May. However, many things about the segment such as its pricing, specifications, and features are not unveiled so far. Well, the Urban Cruiser Icon will be based on Daihatsu's DNGA platform, and it will be available in 5 seater segment. Before talking much about the car and its features, let's have a look at the specs of the car.
1.0-Litre Turbo-Petrol Engine
Max Power 97 BHP
Max Torque 40 NM
Petrol-Hybrid Powertrains
People have been looking for some other details such as the Toyota Yaris launch date and features. So, shooting your excitement down we would like to tell you that Toyota Yaris is Urban Cruiser Icon the only difference is the name because this is the same car coming under two different names as per the country.
Price & Launch Date
Now, when it comes to talking about the price of the car so, as you all know that the brand has not opened up about the complete details of the car. It can also be because the car is not launching in the nation. However, the brand is also keeping silent on its price and some other details about the car, and this is the main reason why this Toyota Icon is becoming a hot potato. Although, the brand will launch this super amazing and new gen SUV soon this year. Although, it is launching only in Indonesia. Stay tuned with us to get all the latest updates on all trending news in the automobile world.