Today when petrol's rate is touching the height of the sky, there is no doubt that owning a vehicle at least 2 wheeler has become mandatory. What is the most searched thing when you make up your mind to buy a bike? Well, the answer is the mileage and looks, yes, this is the thing that most people search about. Here we are talking about the top 5 most selling bikes that are known for their better mileage. So, be here till the last line to know which one is going to be worth buying and what features you will get in that certain amount that you are going to splurge on your 2-wheeler.
However, in India, there are a number of brands leading the market that are pledging to give better and best mileage. From Hero's Splendor to Bajaj's Platina, there are so many automotive manufacturing companies. We fetched the information about the top most selling bikes in India that are known for giving sufficient mileage. Well, the list is based on some aspects including mileage, engine, price, features, and number of sold units. So, if you find anything wrong in the list then do share it in the comment box so that we will make changes accordingly. So, here is the list goes that will help you to pick the finest mileage bikes under a small budget to make you feel good.
1. Bajaj Platina 100 (72 kmpl)
So, it can not lie that the Indian multinational automotive manufacturing company Bajaj is giving mind-blowing mileage in one of its most loved lite engine segments called Bajaj Platina which is powered by a 100cc engine. Now, if you are thinking that what a 100cc engined bike can do. So, we would like to tell you that Platina is quite famous among all the heavy workers that mainly earn while driving and wants a bike that runs longer in less petrol.
Features & Price
102cc Engine
72 kmpl Mileage
7.91 bhp Power
11 liters Fuel Tank
Rs. 63,130 (Ex-showroom)
Well, now, if we talk about the bike so it is known for its excellent fuel efficiency of 72 Kmpl. The bike gets graphics, alloy wheels, LED DRL (Daytime Running Light), and an electric start.
2. TVS Sport (70 kmpl)
On the 2nd rank, we have TVs Sport that gives 70 km per liter and comes with 4 gear shifts. The Bike is powered by a 109.7 cc engine that gives it max power of 8.18 bhp and max torque of 8.7 Nm. Talking about the trims so it comes in two trims where one is kick start and another is self start.
Features & Price
4 Speed Manual Transmission
BS-VI engine
10 liters Fuel Tank
2 liters Reserve Fuel Tank
700 KM Riding Range
Rs 61,577 (Es-Showroom)
Now, heading towards the pricing and features so you can expect much more things with this bike under this budget. The TVS Sport is equipped with a 109.7 cc engine that produces max power of 8.18 bhp @ 7,350 rpm and torque of 8.7 Nm @ 4,500 rpm. Apart from this, the bike gets Air Cooled engine cooling system, Telescopic oil damped in the front suspension, and 5 Step adjustable Hydraulic Shock Absorber in the rear suspensions.
3. Bajaj CT 110 (70 Kmpl)
Heading towards the end of this list we have Bajaj CT 110 on the 3rd rank. The bike comes with a quite good engine capacity of 115.45 cc which gives it good torque and power. The bike is available in 7 different colors and 2 trims where you will see ES Alloy BS6 and another X. The Bike weighs 118 KG and has 4 gears, well, what you can expect more after these features, and that too under a lite bike with a lite engine.
Price & Features
115.45 cc Engine
Max Power 8.48 bhp
Max Torque 9.81 Nm
Mileage 70 kmpl
Rs 59,041 (Ex-Showroom)
Well, talking about the specs and features and mainly price, so the bike gets all the mandatory and trending features that you will see at this price range. Now, talking about the major features that you will not see in the highlighted list. So, apart from the 115.45 cc engine, the bike has a 10.5-liter fuel tank and a 2.4-liter reserve fuel tank. The bike gives a total of 735 km driving range. The small engine gives it a top speed of 90 Kmph. The 118 kg bike has 170 mm ground clearance.
4. Honda SP 125 (65 Kmpl)
Prior to the 5th one, we are talking about the Honda SP 125 that recently came to small-budget buyers' wishlists. The bike is just an amazing thing in the terms of looks and specs. Talking about its engine capacity so it is powered by a 124 cc engine which gives it a mind-blowing power that differs it from all the other bikes available in the same budget range. The BS6 engine develops a power of 10.72 bhp and a torque of 10.9 Nm.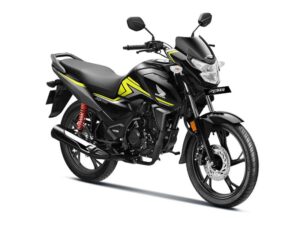 Features & Price
125 CC
5 Speed Manual
11 litres Fuel Tank
100 Kmph Top Speed
Digital CDI Ignition
Combo Braking System
Rs 82,773 (Ex-showroom)
Now, apart from these features the bike gets tubeless tires as well, 18 Inch alloy wheel size on both front and rear. While, on the front, it has telescopic suspension, on its rear, it has hydraulic suspension. However, in this bike, you will also not get many features such as DRL, mobile connectivity, and so on. The bike is available in 5 colors and 2 trims which are drums and discs, it is based on the braking system.
5. Hero Splendor Plus (60 Kmpl)
Now, heading to the final end of the list we have Hero's Hero Splendor Plus. However, it should not be on the list because all of the bikes above are the ones giving 65+ mileage, but as you know that here we are talking about most selling bikes as well, so talking about this one becomes even more mandatory. So, the Hero Splendor Plus comes with a 97.2 CC engine but it feels like you are riding a 125cc engine because of its pickup timings. So, as it is one of the most loved and selling and also a commuter bike it is available at a starting price of Rs. 70,934 in India.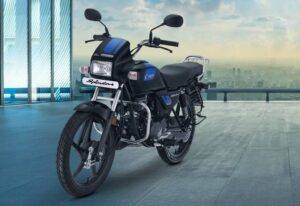 Price & features
97.2 cc – engine
60 kmpl – mileage
9.8 liters – Fuel tank capacity
7.91 bhp – Max power
8.05 Nm – Max torque
5-step Adjustable Hydraulic Shock Absorbers – Rear Suspension
Rs 70,934 (Ex-showroom)
The bike is available in 4 trims and 9 colors. The bike weighs 112 kg and has a fuel tank capacity of 9.8 liters. However, you will find it not worthy in the terms of features or anything that does not match the list but still, the Splendor Plus continues to be Hero Motocorp's best-selling product, and it is all because of the trend of this bike.
Now, as the list has ended, you can think and talk about the above ones that are extremely good and worth buying this year. Surprisingly, Hero Splendor is always the first choice of anyone who is making their mind to buy one. While all of the brands keep going up and down Hero this lite machine continues to become the most loved and sold the bike in India. If you find anything mismatched in the above list then please do let us know by hitting the comment section, as it is an online report-based list so there can be new changes too. Stay tuned with us to get read more on the latest updates in the automotive industry.