Top 5 safest cars According to NCAP Crash Test 2022. This year we got so many new cars from all the brands and saying this won't be a bad thing that all the companies have come up with new ideas whether it is design and features but also new fuel options. Ahead of introducing the hybrid fuel system, almost every company introduced their electric cars in the Indian market. Now, when we have a massive range of 4-wheelers, choosing the right one is definitely going to be a tough thing to deal with. Because apart from the features and specs, safety matters a lot, and therefore we brought the top 5 cars that got 5-star safety ratings in the NCAP crash test, so be here till the end to know what you should choose among this heavy range of cars.
Well, you must be thinking about how this judgment was made and what things should be kept in mind while deciding which car is the safest one for the buyers. So, the decision comes out based on several things where the main is a car's built quality so that if any mishappening occurs so, the passengers should not suffer many injuries. Therefore, a crash test happens at NCAP (New Car Assessment Program). This test is essentially a front offset crash test that impersonates a collision between two cars of the same weight at a speed of 50 Kmph. The crash test crashes a car into a deformable barrier at 64kmph. As the test is a front offset, only 40% of the car crashed into the barrier. However, different cars were tested with a different angles. So, here we have the top 5 cars that top the crash test.
Top 5 Safest Cars In India
Volkswagen Taigun (NCAP rating: 5 stars)
Mahindra XUV300 (NCAP rating: 5 Stars)
Tata Altroz (NCAP rating: 5 Stars)
Tata Punch (NCAP rating: 5 Star)
Tata Nexon (NCAP rating: 5 Stars)
Ahead of these top 5 names, there are several names including Mahindra XUV700, Honda Jazz, Toyota Urban Cruiser, Mahindra Marazzo, Mahindra Thar, and so on. But as we are talking about the top 5 so here are the details below that you can check. If you are thinking about why the other cars are not on the list. So, we would like to tell you that other names got 4-star ratings which is not a bad thing but we prepared this list keeping 5-star ratings only.
1. Volkswagen Taigun (NCAP rating: 5 Star)
Well, on the first rank we have Volkswagen Taigun, this mid-size SUV has some mind-blowing features that will give you a strong reason to go for it. However, simultaneously there are Skoda Kushaq as well that comes with the same features and almost the price range but as Kushaq was launched in June and Taigun in September therefore we are talking about this one. The made-in-India Volkswagen Taigun a mid-size SUV has bagged a 5-star safety rating under the most delinquent round of crash tests executed by Global NCAP under their new and upgraded test protocol.
Key Features:-
19.2 kmpl Mileage
Engine – 1498 CC
Max Power – 147.51 BHP
Max Torque – 250 NM
Price – Rs.11.56 – 18.96 Lakh
2. Mahindra XUV300 (NCAP rating: 5 Stars)
Mahindra has been giving tough competition to the other cars whether it comes to features or build quality. No doubt Mahindra's almost every car gets a pleasing safety rating. The brand recently came up with new ideas in its latest line of cars, and amid all Mahindra XUV300 performed well at the crash test. The SUV got a 5-star NCAP rating, making it the best in the class. Another interesting thing is, the SUV gets 6 airbags which makes it more comfortable in its class.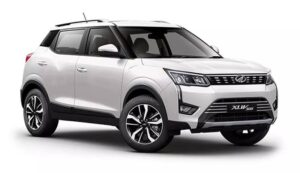 Key Features:-
Mileage – 20.0 Kmpl
Engine  – 1497 CC
Max Power – 115.05bhp@3750rpm
Max Torque – 300Nm@1500-2500rpm
Price – Rs 8.41 – 14.07 Lakh
3. Tata Altroz (NCAP rating: 5 Stars)
In the terms of safety Tata motors never compromise and this is something that makes best in the market. After Maruti Suzuki Tata motors often hold the 2nd rank in the top car-selling company, however, Tata's rival Hyundai also continue to make the competition tougher therefore both of them are fighting for the 2nd rank. But when it comes to making durable and strong bodies Tata takeovers the competition because in a decent price range Tata gives safety assurance at the best. The 5-seaters premium hatchback has the all latest features that make passengers feel like a king.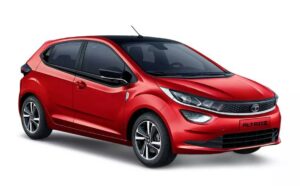 Key Features:-
Electronic Stability Program (ESP)
Cruise Control
8-Way Adjustable Driver Seat
Automatic Climate Control AC
Mileage – 18.33 to 23 Kmpl
Engine – 1199 to 1497 CC
Price –  Rs 6.34 – 10.25 Lakh
4. Tata Punch (NCAP rating: 5 Star)
Well, there is no doubt that Tata Motors is known for its built quality and since the brand started making cars, they are serving good body quality to its customers which is really unbeatable, and that too at this price range. Launched on 20 October 2021, the mid-size SUV has gained much fan base nationwide. Talking about its specs so the car is powered by an 1199 CC petrol engine, which produces a max power of 84.48bhp@6000rpm and torque of 113Nm@3300+/-100rpm.
Key Features:-
Mileage – 18.82 Kmpl
Fuel Tank  – 37 Liters
AMT Transmission
2 Airbags (front)
Price – Rs 6.00 – 9.54 Lakh
5. Tata Nexon (NCAP rating: 5 Stars)
Heading towards the end of the list we have again a Tata car. However, there would be some other cars as well, but Tata has been gripping the market for a long time therefore at the NCAP test Tata Nexon showcased its durability and strong body. Not only in the crash test but on social media there are a number of videos where different cars were seen colliding with Tata Nexon and suffering heavy damage. Well, the car also gets a sunroof and this is what makes it more interesting because despite being a glass roof it still performed well and got 5-star ratings.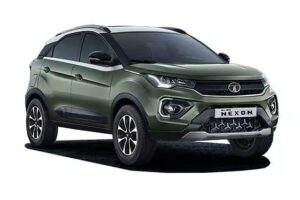 Key Features:-
Mileage – 22.07 kmpl
Engine – 1497 CC
Max Power – 118.36
Max Torque – 260nm@1500-2750rpm
Fuel Tank  – 44 Ltrs
Price – Rs 7.70 – 14.18 Lakh
We have checked on the top 5 cars that top the crash test. So, these cars have proven themselves at the NCAP test. Now, if you are thinking why Volvo and such big brands are not on the list so we would like to let you know that the list is based on online reports, and also the major point is, the listed cars are under 20 Lakh. Therefore, it does not have those big luxury cars. Stay tuned with us to get more details on the automobile world. Also, if you find anything wrong in the list then please hit the comment box and let us know.