Top 5 Bikes Under 3 Lakhs In 2023! Are you looking forwards to buying a new bike that fits your budget? Well, if yes then you should have a look at the article. So, as you all know that in the Indian two-wheeler market, there is a thriving space, with numerous options available for bike enthusiasts across various price ranges. In this article, we will explore the top five bikes under 3 lakhs rupees in India in 2023. Also, these motorcycles offer a perfect blend of performance, style, and value for money, making them highly sought-after by riders in the country.
However, when it comes to talking about bikes then no doubt that if you are going to buy a new bike then it will cost you somewhere around 2-3 lakhs especially when you are looking for a better bike with a quite better engine and specs. Although, apart from that if you are going to buy an entry level bike then also it will cost you somewhere around at least lakhs. Now, in such condition people often think that as they are splurging a such big amount then why don't they choose a bike that will turn the head around. therefore, here are the top 5 best bikes under 3 lakhs.
1. Yamaha YZF-R15 V4
The Yamaha YZF-R15 V4 is a true pocket rocket that brings track-inspired performance to the streets. Priced under 3 lakhs, it boasts a powerful 155cc liquid-cooled engine that delivers a healthy output of around 18.6 horsepower. With its aggressive styling, aerodynamic design, and advanced features such as LED headlights and a digital instrument cluster, the YZF-R15 V4 is a head-turner on the road.
2. KTM RC 390
For riders seeking adrenaline-fueled thrills, the KTM RC 390 is a top choice. Equipped with a 373cc single-cylinder engine, this sportbike produces an impressive 43.5 horsepower. Its lightweight chassis, sharp handling, and high-performance components make it a favorite among enthusiasts. The KTM RC 390 also features advanced electronics like ride-by-wire throttle, slipper clutch, and multiple riding modes, ensuring a thrilling and controlled ride.
3. Royal Enfield Interceptor 650
The Royal Enfield Interceptor 650 combines classic charm with modern-day performance. With its retro styling and a powerful 648cc parallel-twin engine, it offers a perfect balance between nostalgia and capability. The Interceptor 650's engine produces 47 horsepower, providing ample power for long-distance cruising. Its comfortable ergonomics, refined performance, and dual exhaust setup make it a popular choice among riders seeking a classic yet powerful motorcycle.
4. Honda CBR650R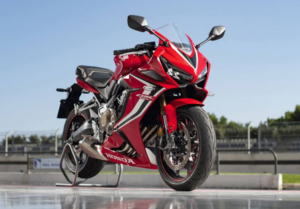 The Honda CBR650R is a sporty middleweight bike that offers a blend of performance and everyday practicality. Powered by a 649cc inline-four engine, it generates an impressive 94 horsepower. The CBR650R's aggressive styling, full fairing, and sharp lines give it a striking presence on the road. Equipped with adjustable suspension, radial brakes, and a quick-shifter, it provides an exhilarating riding experience. The CBR650R also features modern conveniences like an LCD instrument cluster and LED lighting.
5. Suzuki Gixxer SF 250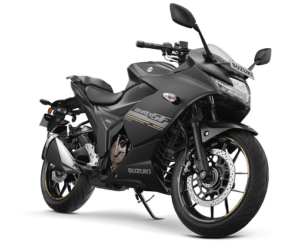 The Suzuki Gixxer SF 250 is a sporty and versatile motorcycle that caters to both commuting and weekend rides. Its 249cc single-cylinder engine delivers a power output of around 26 horsepower, providing ample performance for both city streets and highways. The Gixxer SF 250's aggressive design, twin exhausts, and clip-on handlebars give it a sporty appearance. With features like a fully digital instrument cluster, LED headlight, and a robust chassis, this bike offers an excellent value proposition.
In the Indian market, where affordability and performance are key factors, these top five bikes under 3 lakhs in 2023 offer exceptional choices for riders. Whether you're a track enthusiast, a cruiser lover, or someone seeking a versatile all-rounder, these motorcycles cater to a wide range of preferences. With their cutting-edge features, powerful engines, and attractive designs, they exemplify the spirit of biking in India, making them worthy contenders for any motorcycle enthusiast's consideration. Stay tuned with us to get all the latest updates on trending automobile news.