Honda Motorcycle and Scooter India (HMSI) has announced a voluntary recall for 84 units of CRF1100 Africa Twin, GL1800 Gold Wing Tour Motorcycle, and CBR1100RR-R Fireblade. The premium offering affected by the recall were manufactured between 2020 and 2022. The recall was issued after the company identified an improper setting of the program in the motorcycles' PGM-FI or fuel injection unit. Honda India says that there is a possibility of the engine stalling while riding. Moreover, no such cases of any other failure have been reported in India.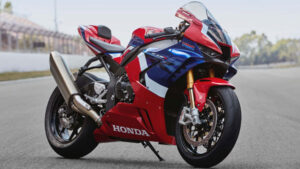 The Honda Gold Wing is also powered by an 1833 cc liquid-cooled four-stroke, 24-valve SOHC flat-6 engine with 125bhp and 170Nm. 
Honda India will perform a software update on the affected motorcycles to fix the issue as a precautionary measure. The update will be done at the BigWing Topline dealerships around the country and is set to begin on September 3, 2022. The update will be done entirely free of charge and irrespective of the vehicle's warranty status. The company also said that it would be reaching out to the affected motorcycles through its BigWing dealerships, which will notify the owners about the inspection of their vehicles. 
Additionally, the customers can check if their vehicle has been affected by the recall using their car before their Vehicle Identification Number (VIN) on the Honda BigWing website. The voluntary recall intends to rectify the issue before there are any possible issues with the motorcycles.